March of the Puzzle Penguins
Make sure to run in fullscreen!
Baby penguins are stranded on ice platforms! Help their mother reconnect with them by solving a series of ice sliding puzzles.
Controls:
WASD - move
R - restart level
Created by:
Nathan Wiles Game design & programming.
coffeevamp Art design.
Steve Base Music Music and sound design.
Comments
Log in with itch.io to leave a comment.
The atmosphere is amazing, but I think your collision doesn't work sometimes, but thankfully the R button is there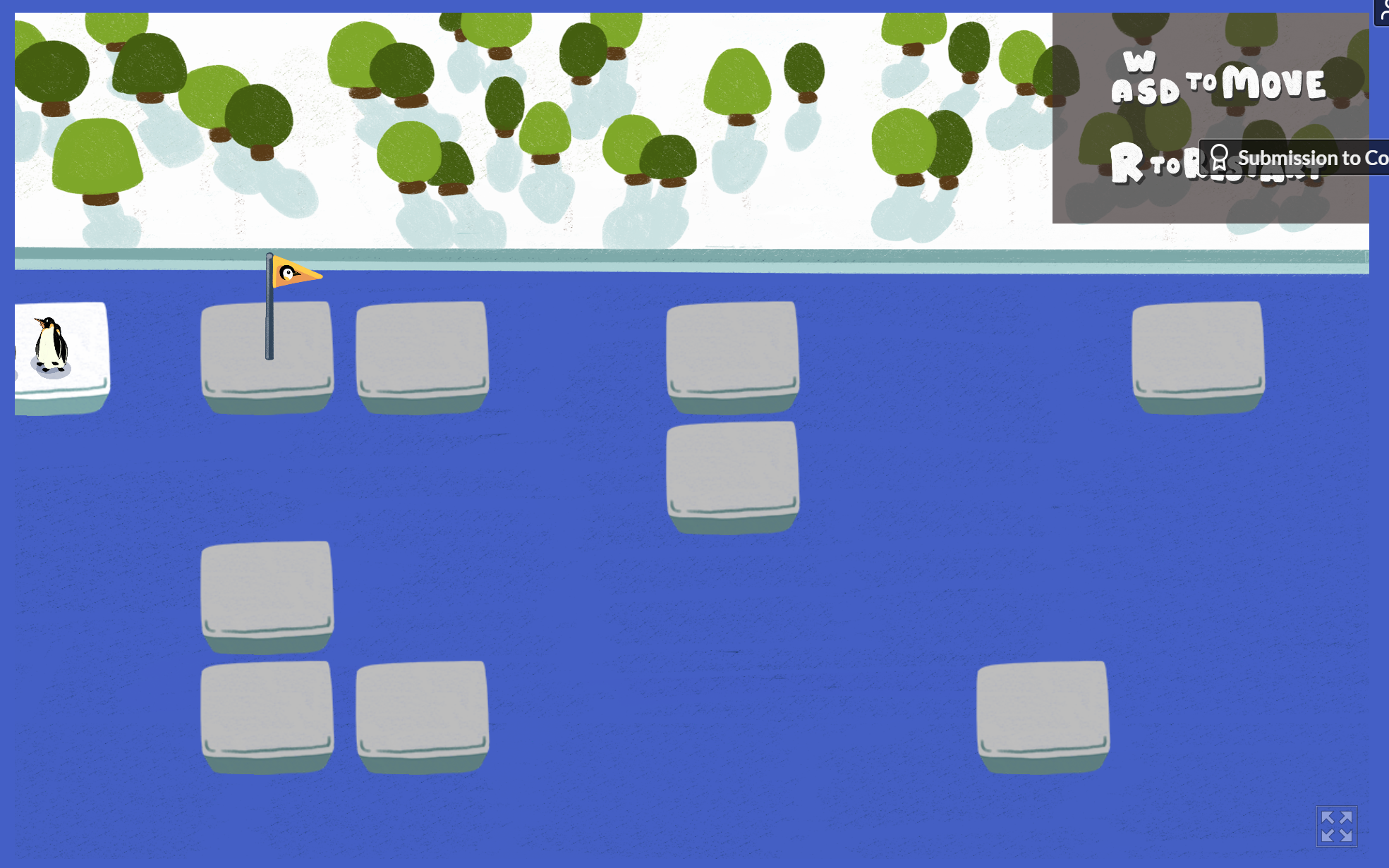 Haha yes we had some trouble with that, but thought we had it worked out. We're you sliding left and went straight through the two platforms?
Exactely, but I only got it on one playthrough, and another one in another level in another playthrough.
A little hard, but make it tough, but after after the reach to the second kid, it's suddenly gone.